Being a girl who took started French lessons in high school and studied Art in college, I've always had a soft spot in my heart for Impressionism, or any artwork during that time period actually. Degas' cropped Ballerina scenes, Van Gogh's vibrating and tortuous genre scenes, and Monet's expansive waterlily canvases. It's all so fascinating, the history behind these artistic revolutions; and what makes it even more fascinating, more so than seeing the canvases in a museum, is seeing the source of inspiration itself. I had the privilege of seeing Claude Monet's private gardens last Saturday, as well as his home, and took a crazy amount of flower pictures.
The village is called Giverny, and it's about 45 minutes to an hour outside of Paris. Gravelly roads, wooden shutters, and rolling green hills – it was something out of a fairy tale. I really didn't know what to expect from the garden, but I knew there would be a waterlily pond. Boy, were my expectations blown out of the water: Rows upon rows of brightly-colored tulips, poppies, daffodils, forget-me-nots, and pansies, just bopping their heads lightly in the breeze. The intense sunshine enhanced their colour to a fluorescent hue; I had to squint so much my eyes started watering a little bit! Even my camera had a difficult time capturing the brightness of the scene.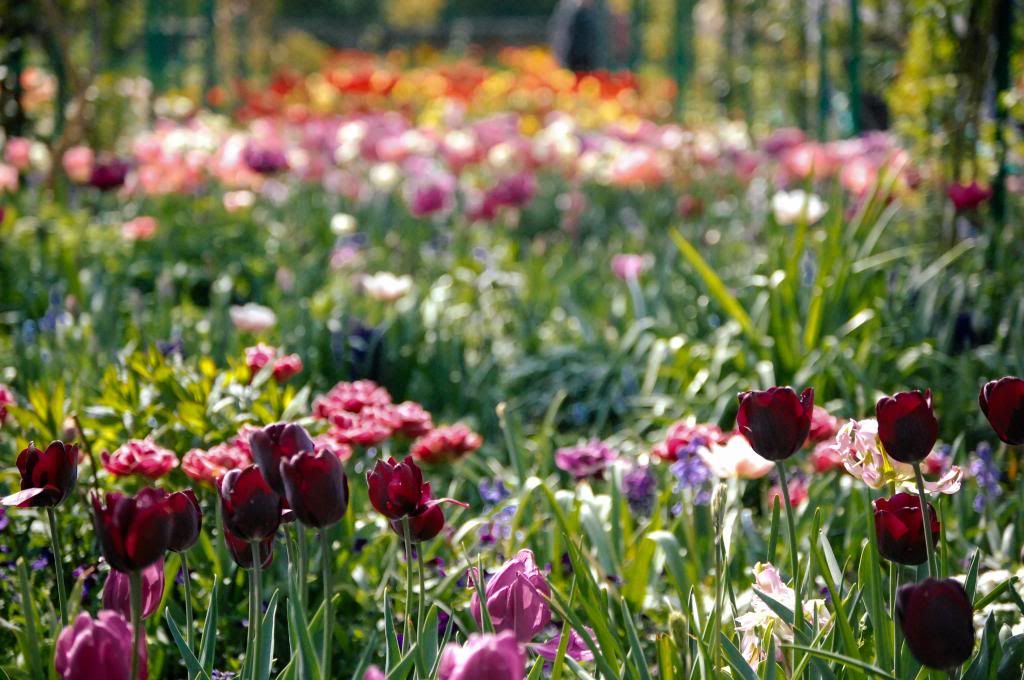 I've truly never seen anything like it. I had such a fun time zooming in on these flowers, exploring the floral forest with the lens. It's been a long time since I've enjoyed photographing something as much as this. I tried to narrow it down so this post wouldn't be super long, but it was hard!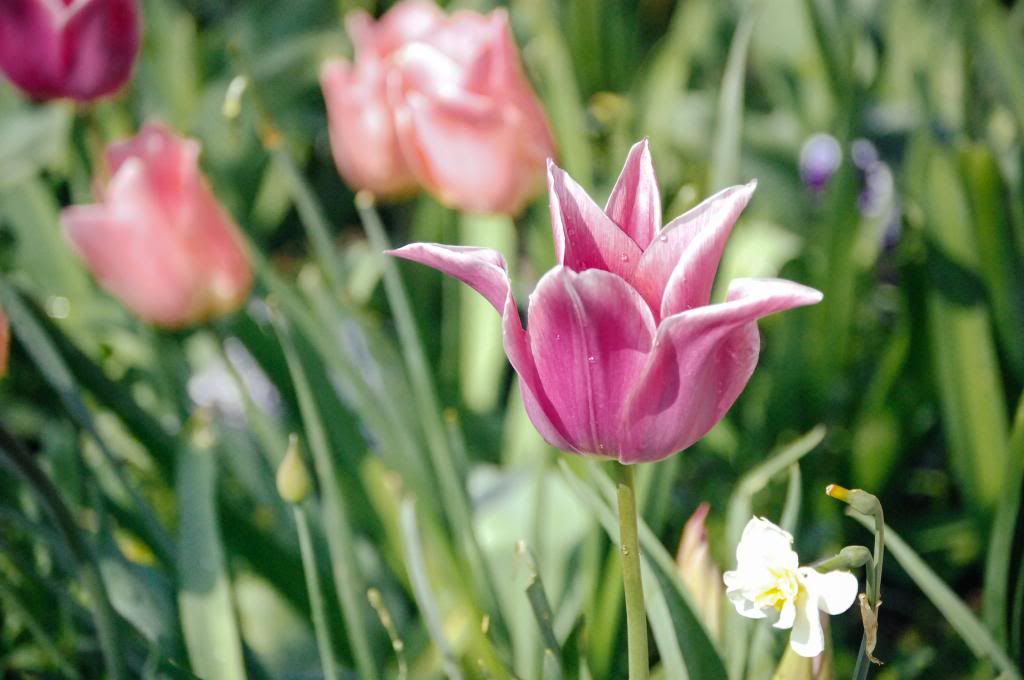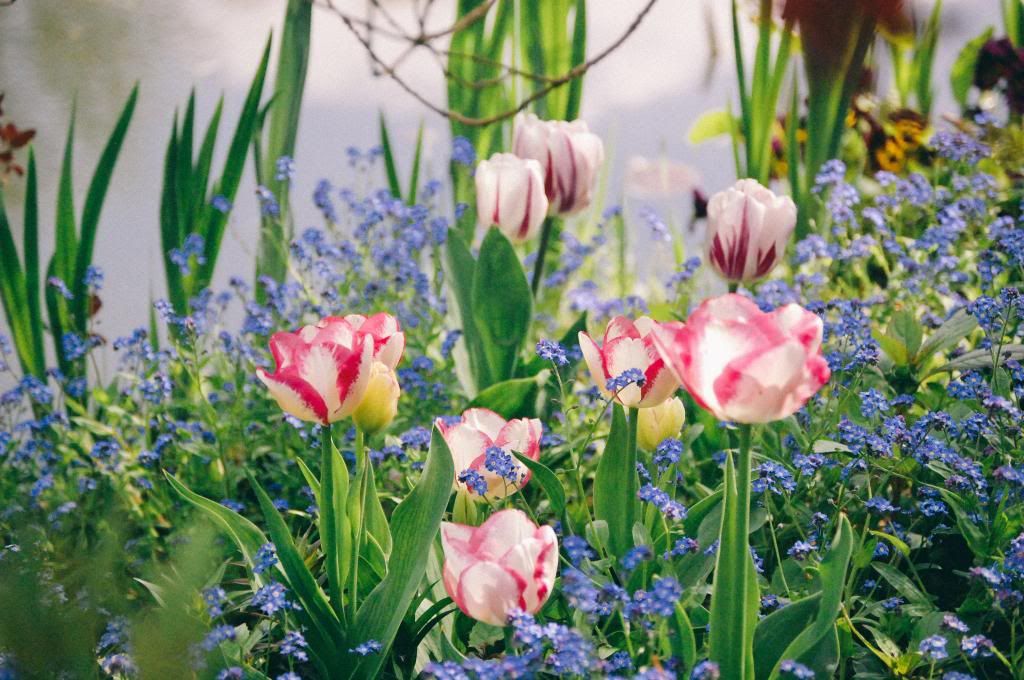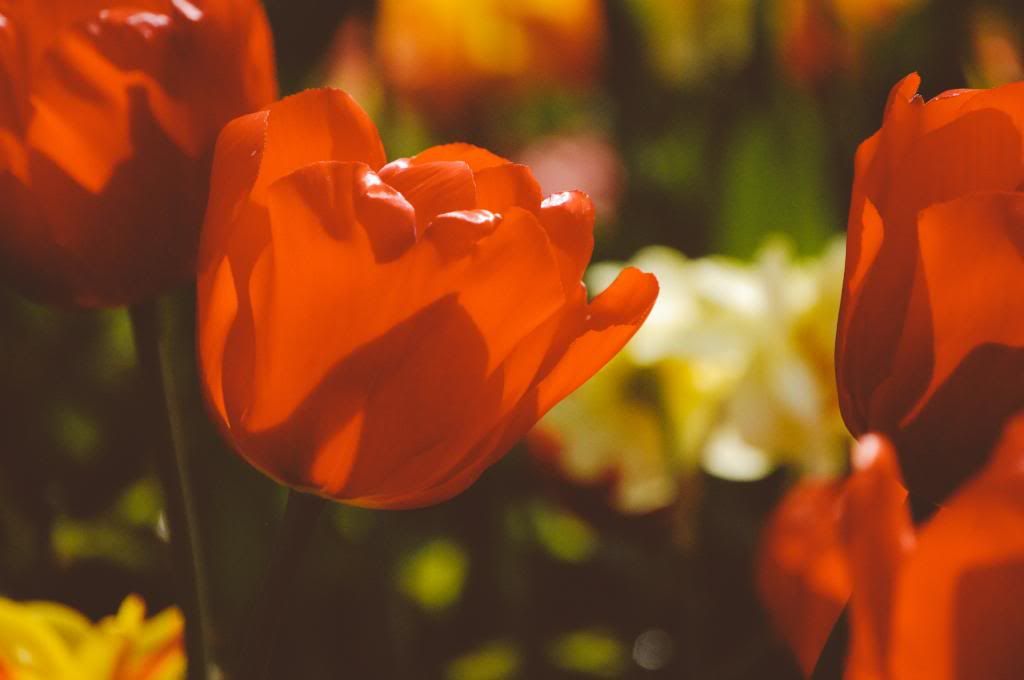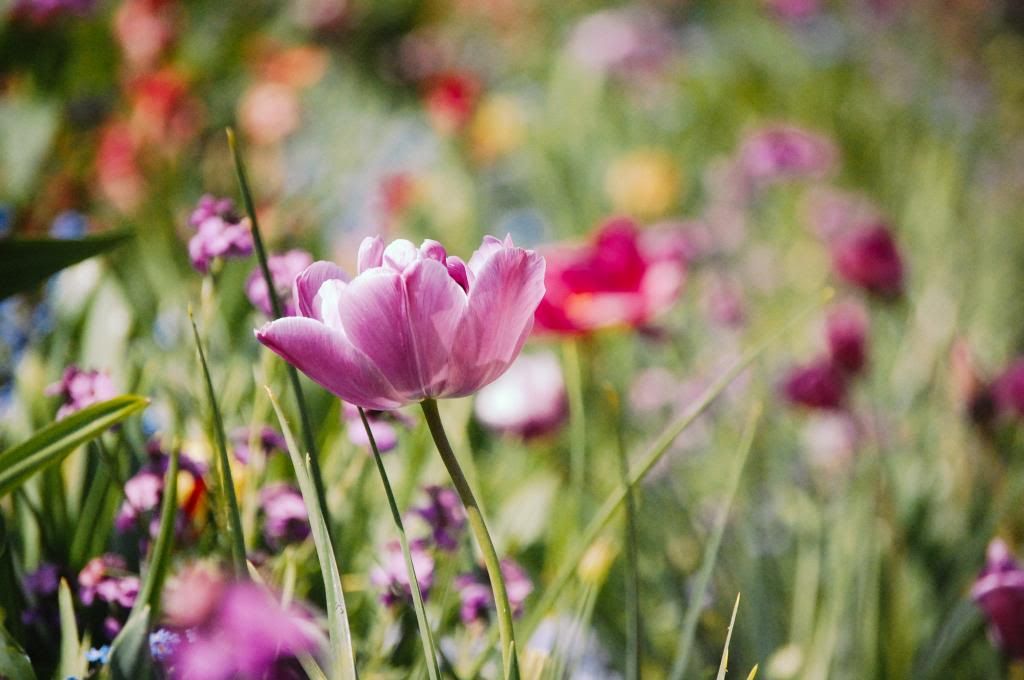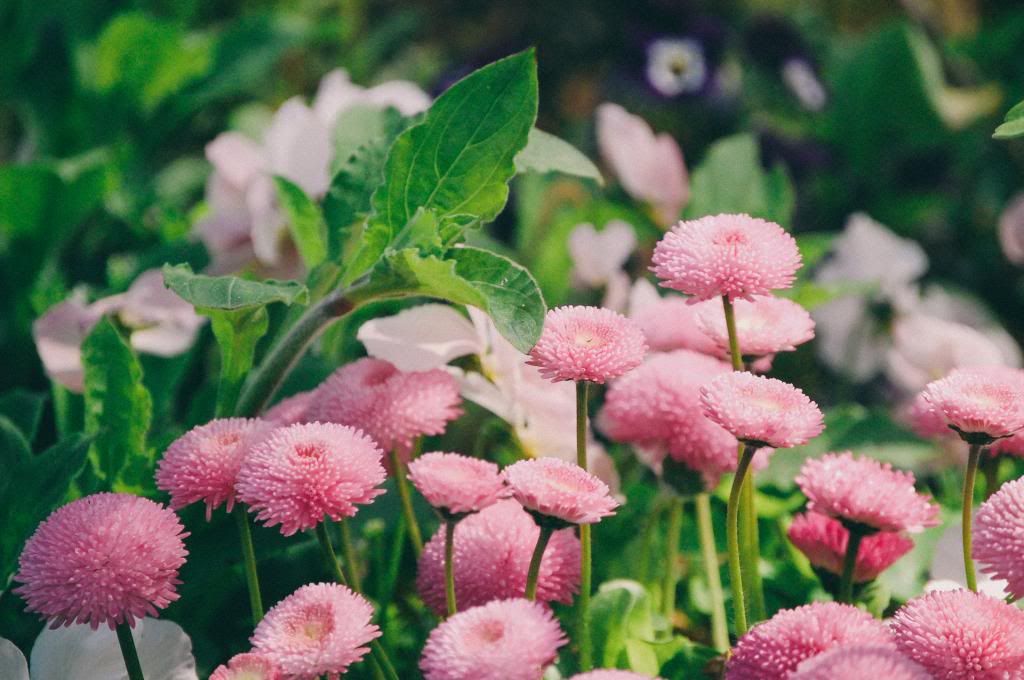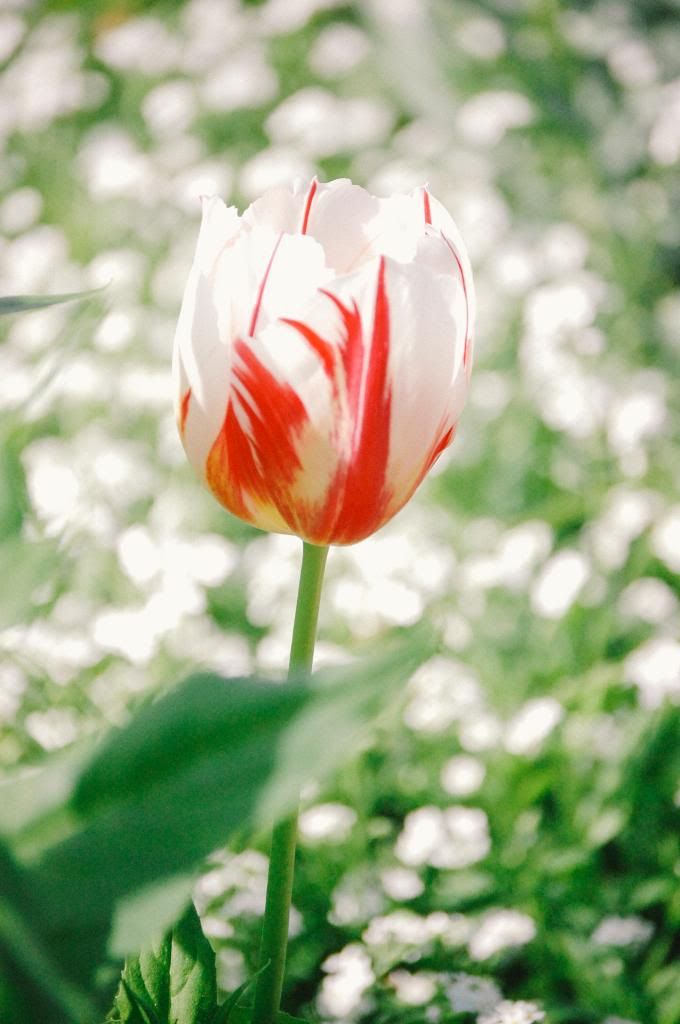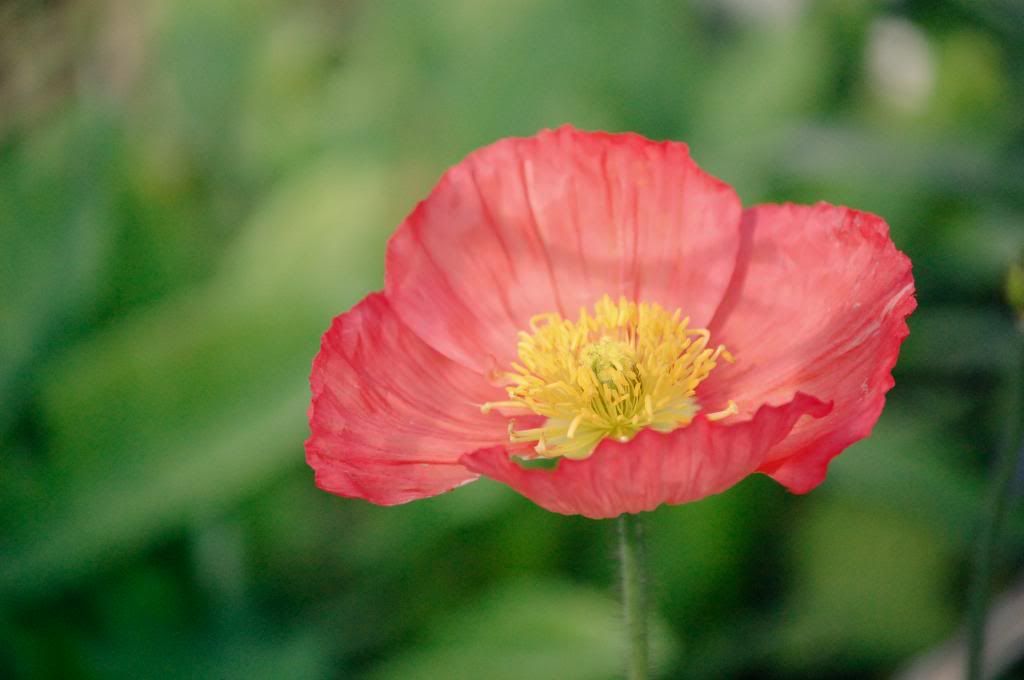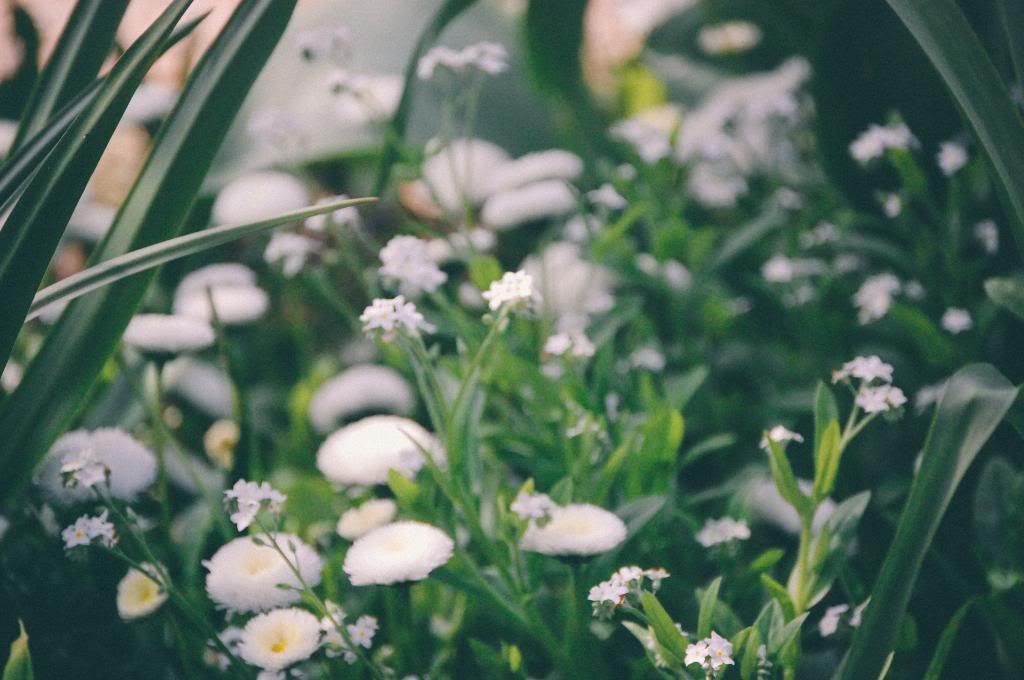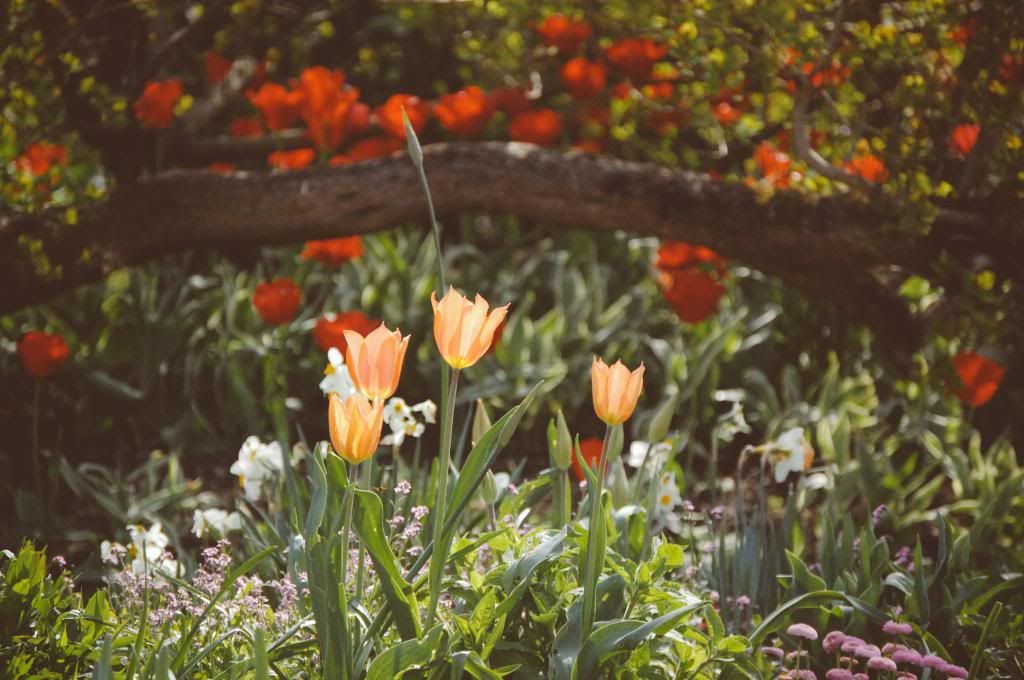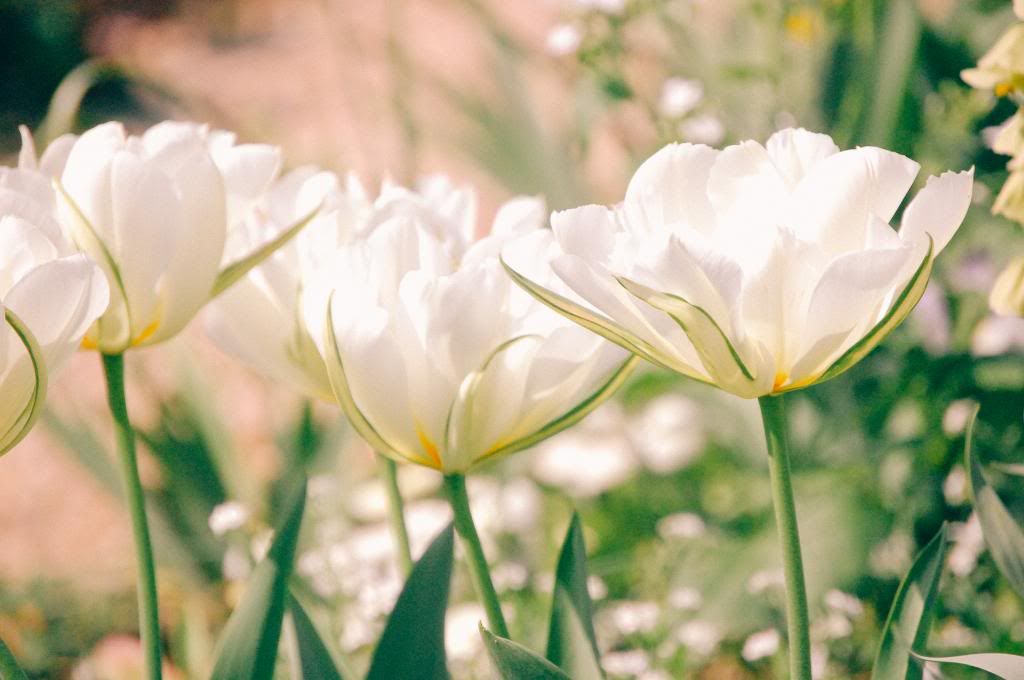 The chickens here had hilarious hairstyles!!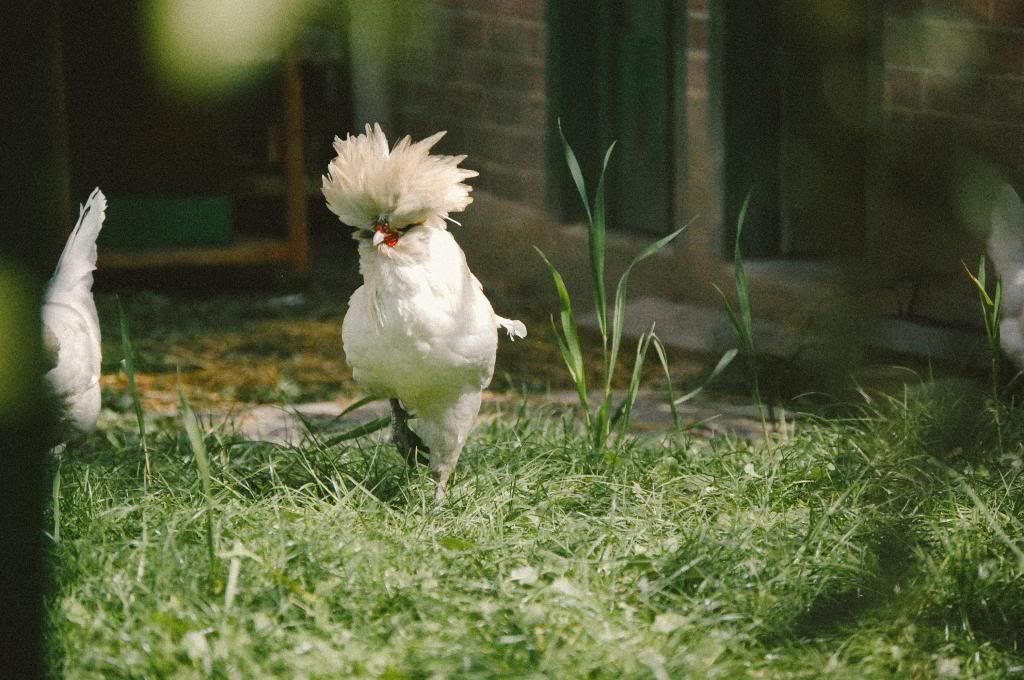 The lily pond was just as amazing, although I imagine it's even better during summertime, when the waterlilies bloom. I could easily see how Monet was inspired to paint his famous waterlily paintings here. The still water reflected not only the light, filtered through weeping willow branches, but also the flowers and plants placed on the banks, variations in green with random bits of red. The colours and abstractions that resulted on the water's surface were amazing.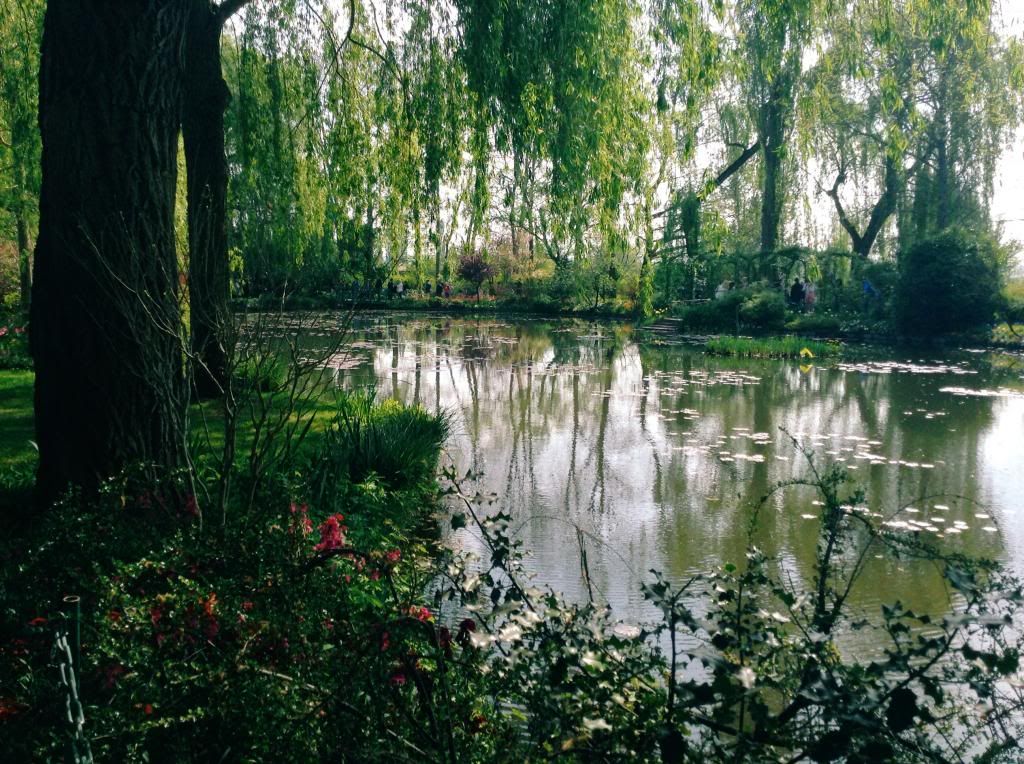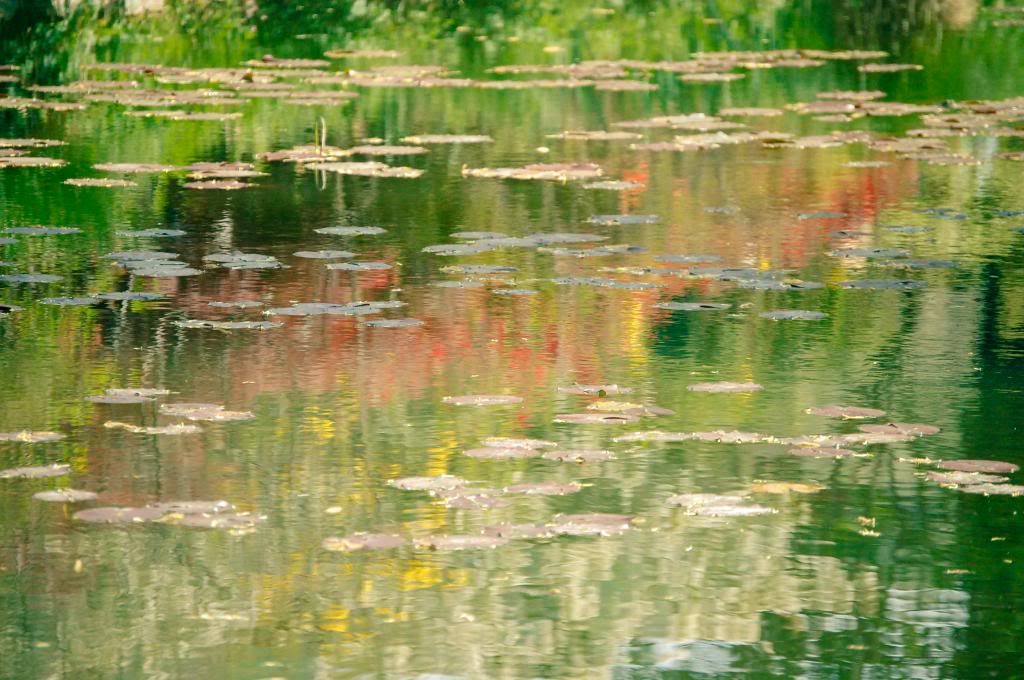 After idling away a decent span of time among the flowers, we went on an exploratory walk in the surrounding village. We spotted some people sitting high upon a hilltop, wondering how on earth they had hiked up that high. Well – with a bit of poking around, we were able to find a grassy walking trail, put on our explorer caps, and hiked up. Even though this part wasn't necessarily the most beautiful, It felt very special to me. One of my favourite paintings by Monet is the one of a woman, standing on a grassy hill, the breeze blowing her skirt. Although I was not carrying a parasol or wearing a fantastic full skirt, I truly felt like the scene I found myself in had the same feeling as a Monet painting. And how could I complain about this view? If I had a large blanket, this would have been a fantastic time for a picnic.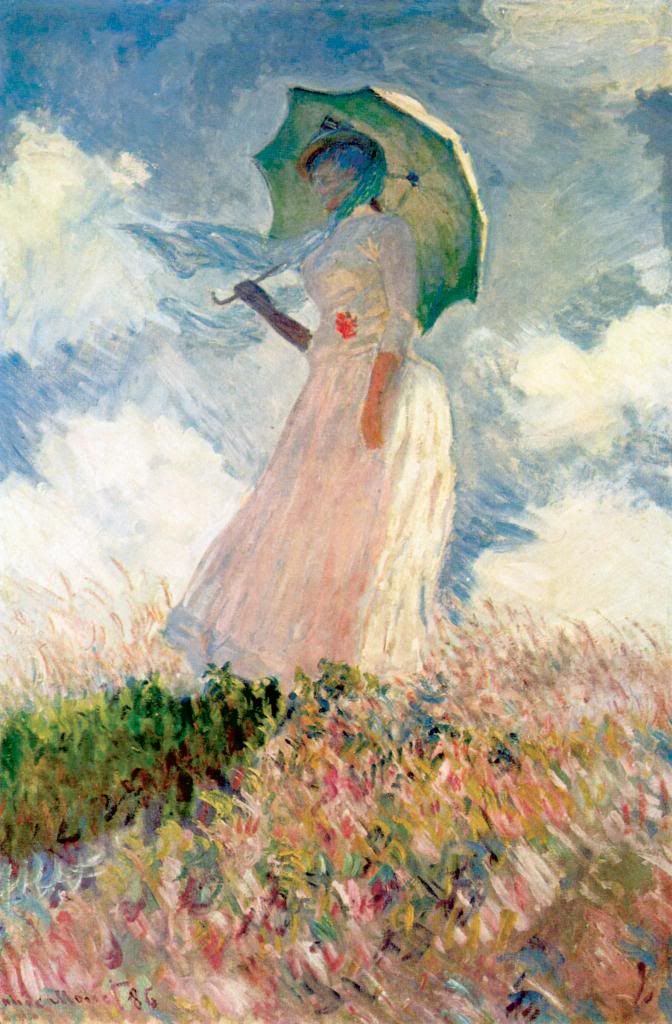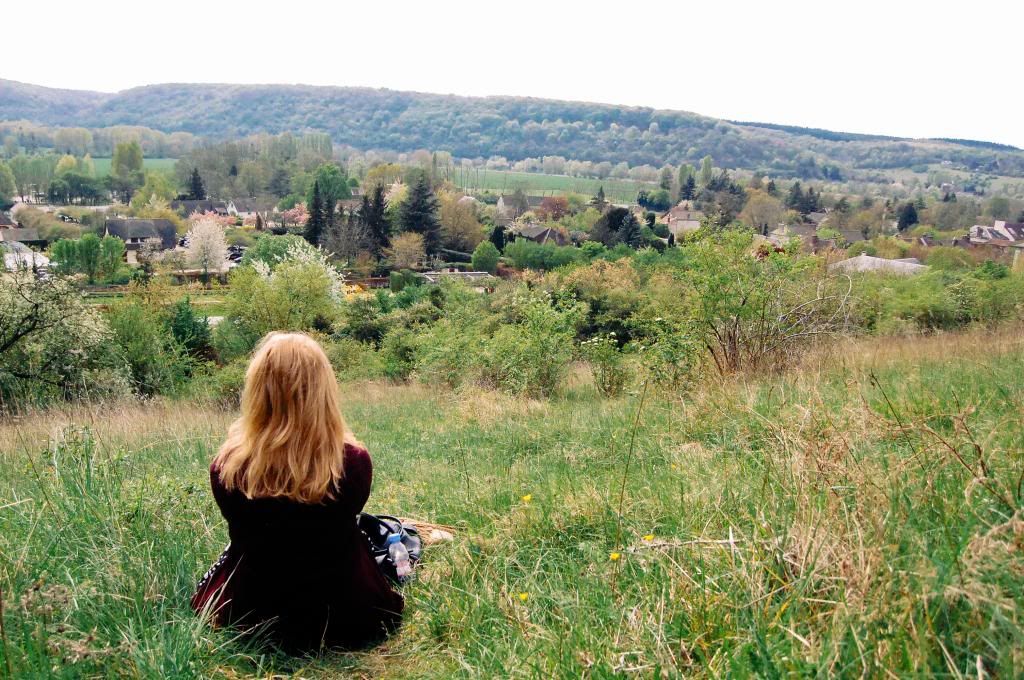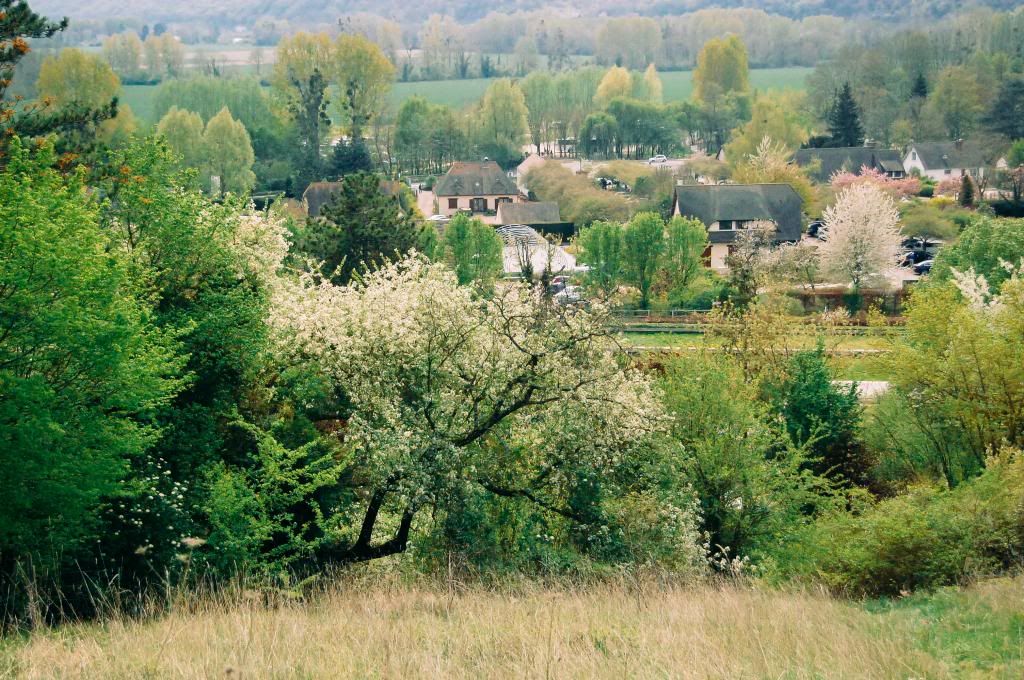 Once we reluctantly left Giverny and arrived back at the Vernon train station, we discoverd that the next train back into Paris would arrive in TWO hours! So we walked slowly around the town, admiring the half-timbered buildings that seemed so much older than the tall concrete buildings of Paris. Here are a couple snaps from our train-waiting period: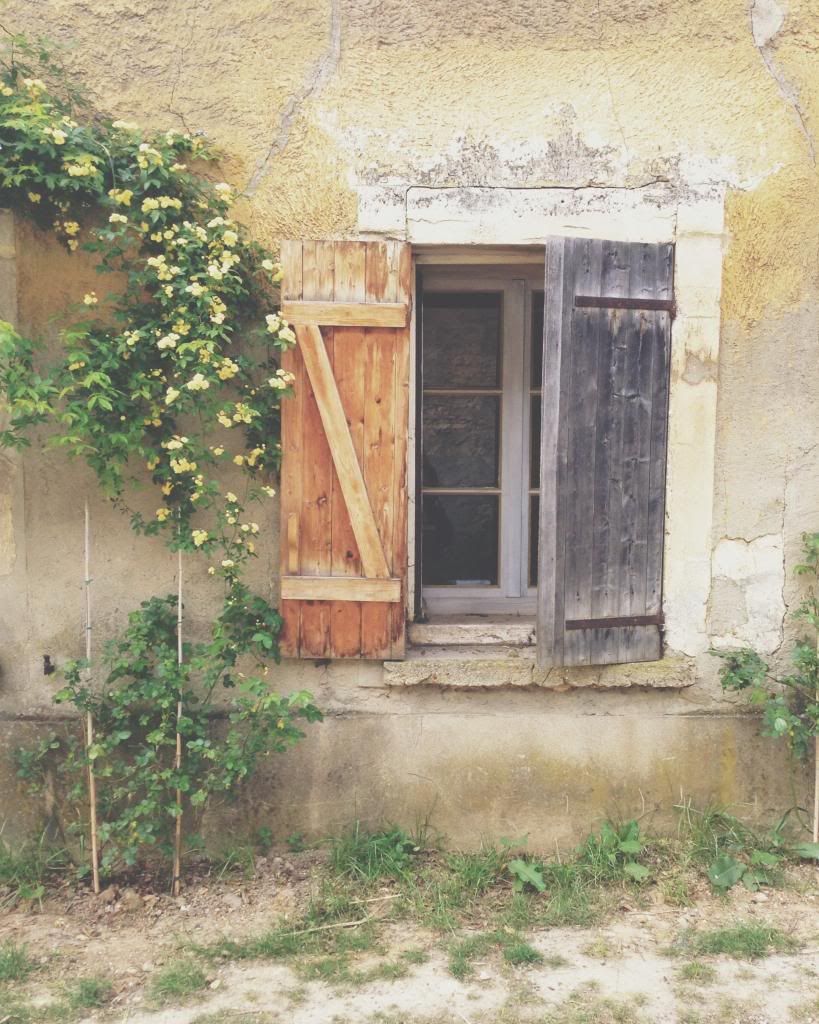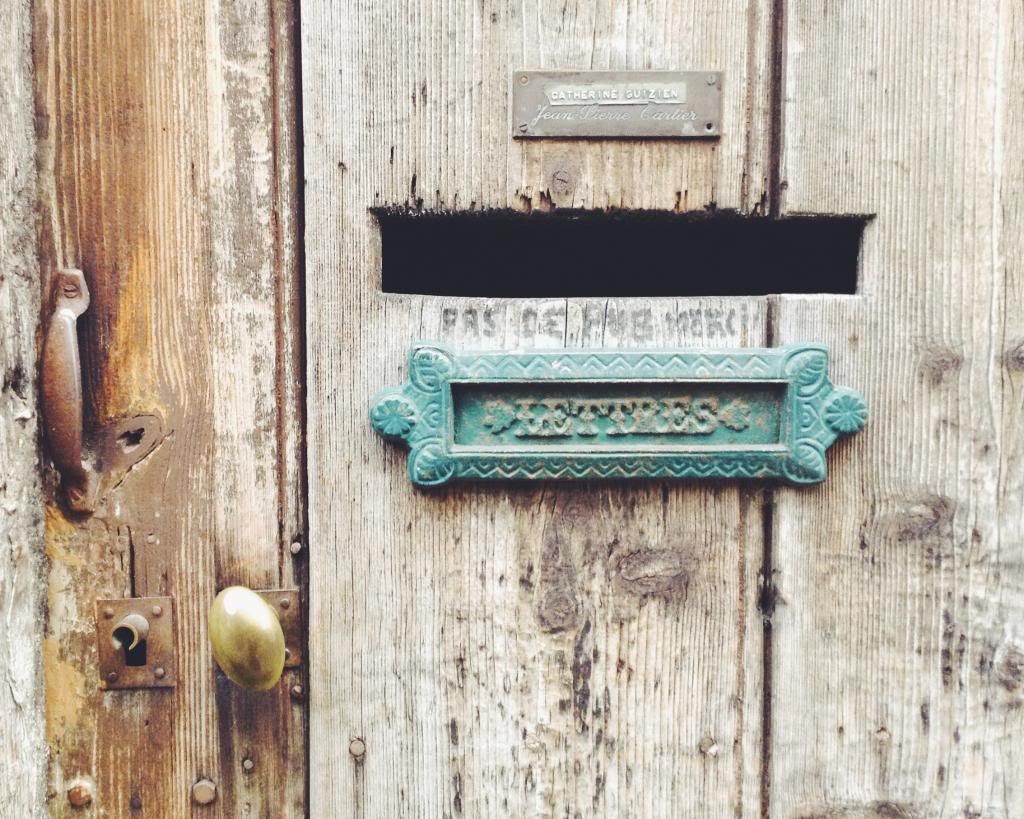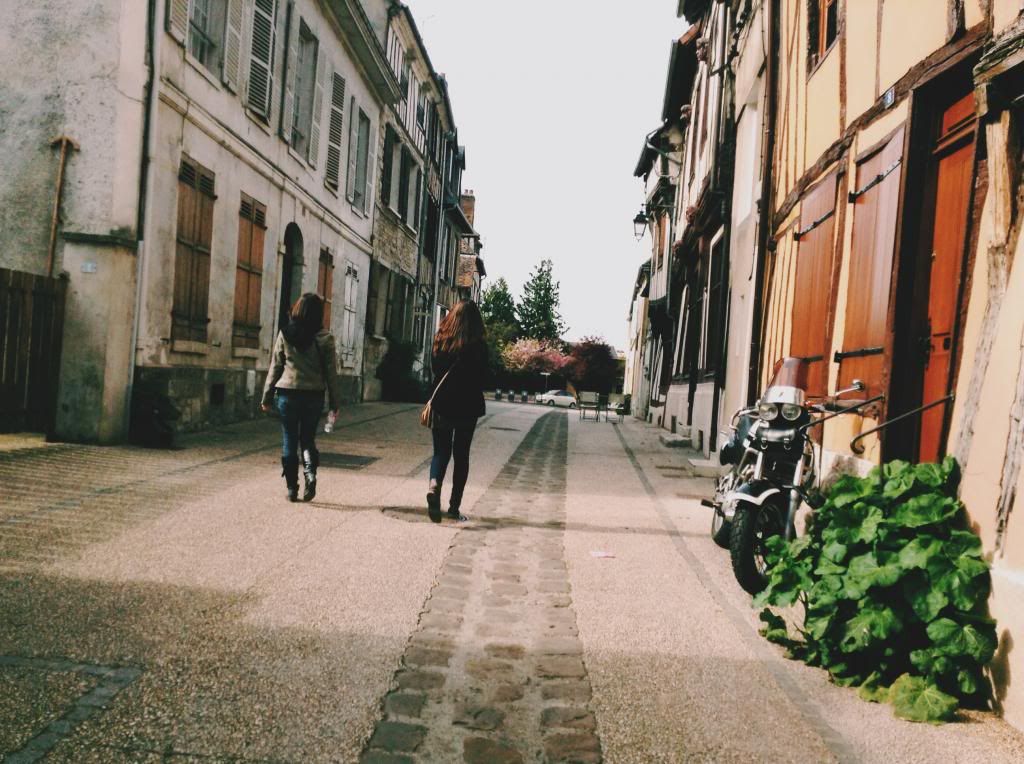 I think what struck me most about this trip was the feeling of adventure it gave me. It's been quite a while since I've felt that spark of passion, freedom, and novelty. Even Paris, although amazing, can become predictable over time; Giverny was something I've never, ever done before, and I loved that feeling. I can't wait to get that travel-high again some time soon! Tell me about a time that you felt that spark of adventure in the comments below!